Marjorie Post Farrington Scholarship
Celeste Didlick-Davis, Educational Leadership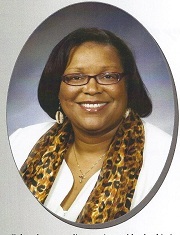 Celeste Didlick-Davis, a third year doctoral student in Educational Leadership, was selected as the recipient of the 2012 Marjorie Post Farrington Scholarship.  The $1,000 award is given to students who exhibit exceptional graduate work and dedication to a selected field.
Davis received her Master of Science degree in Family and Child Studies in 2009 and was also a member of the Faculty Learning Community on Inclusion, representing Miami University at the NCORE conference in 2007.  Her area of study in her doctoral program is parental and community engagement in education and she has received several awards for her community efforts, including the 2011 Cornerstone Award, the 2011 YWCA Outstanding Award of Achievement, and a nomination for the Supports to Encourage Low Income Families 2012 Janet Clemons Award.  Her work is helping to bring more service learning opportunities to the community as well as creating initiatives that allow for shared decision making with societal institutions for parents and intellectuals. 
In her research, Davis investigates the role of community in educational leadership and work as both a family scientist and community educator.  She works to integrate both areas for better community stabilization and academic success.  Davis beleives that the education of children is not just the responsibility of educators; it is the role of the entire community .  She hopes to help parents and the community work more cohesively to transform the educational system and provide meaningful opportunity to all citizens. 
After receiving her degree, Davis hopes to continue working in her home community of Middletown, Ohio, focusing on briding the gap between practitioners, the academy and the community.