Museum News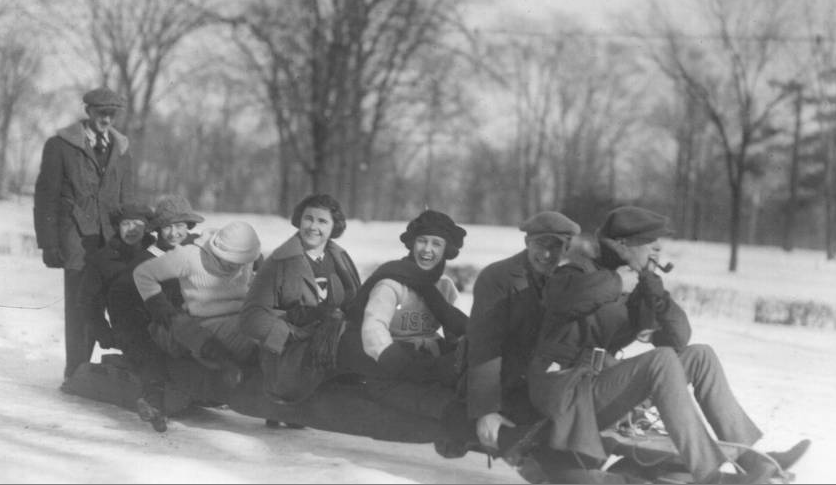 We are open regular hours during Winter Term. Bring your friends and tour the historic McGuffey House and Museum!
Miami students and faculty on a sled, 1922
From the Collection of Frank R. Snyder,
Miami University Archives
Fall 2018 in Review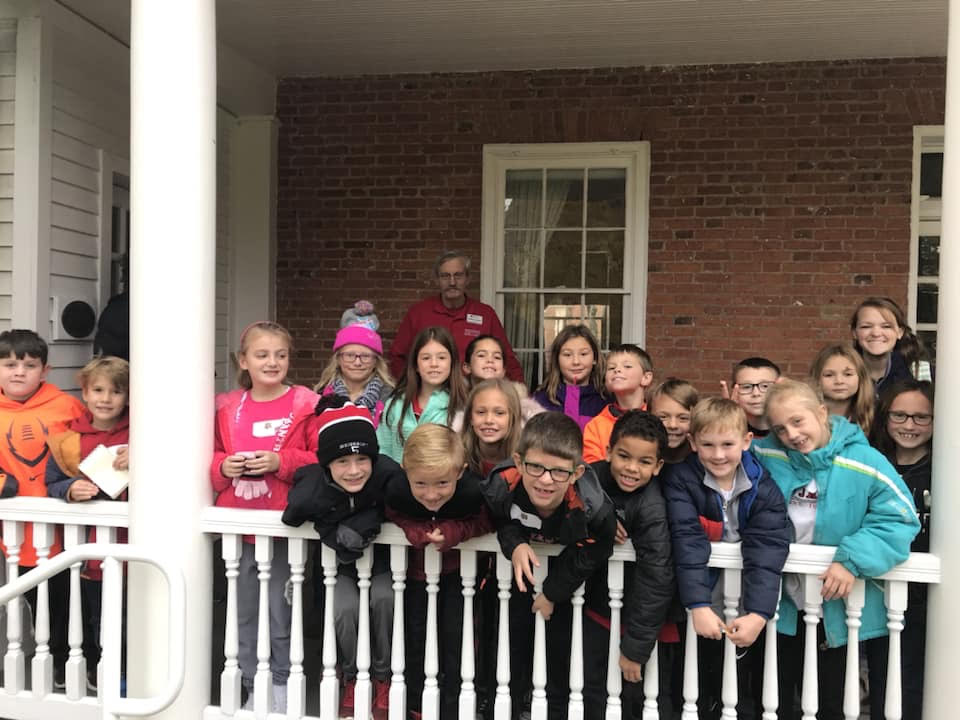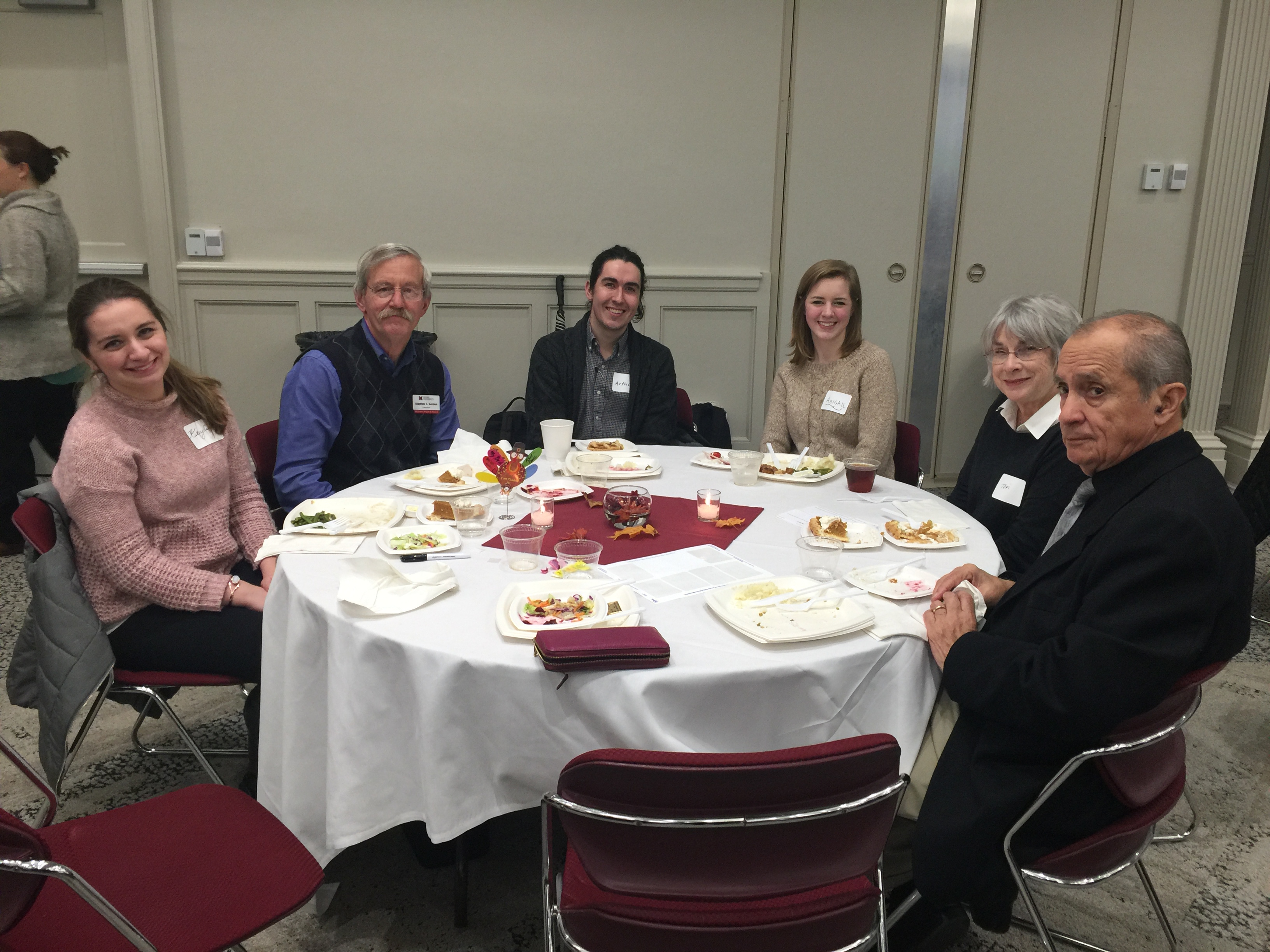 We welcomed enthusiastic visitors, enjoyed good food and fellowship, and learned about fascinating local history from distinguished guest speakers. Look back at 2018 with us, and get ready for 2019!
McGuffey Readers at the 2018 Graduate Research Forum
Former McGuffey student intern Kaylie Schunk presented her poster The McGuffey Readers' Afterlives: Designing Exhibition Spaces at the Miami University Graduate Research Forum on November 9. Kaylie is studying for her master's in American History. (Click images for larger versions)
From our collections
Bishop Sideboard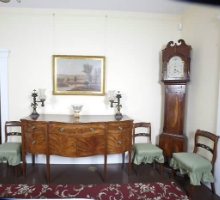 Mahogany, 1790–1815
This sideboard belonged to the first president of Miami University, Robert Hamilton Bishop. Brought to Oxford by the Bishops in 1824, it stood in the entry hall of the Bishop home until the 1930s.
In 1991, Dr. Jonathan S. Bishop donated the sideboard to Miami University and the McGuffey Museum.
Peter Bruner's top hat and hatbox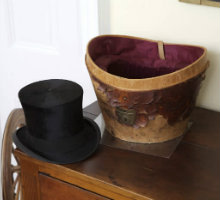 Overcoming years of slavery, voluntary service in the Union Army, and decades of manual labor, celebrated Oxford citizen Peter Bruner's life is a story worth telling and re-telling. The Museum collection includes his top hat and hat box.
Octagonal table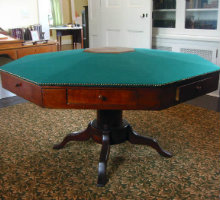 It is thought that McGuffey wrote the first four books in the series in this house, very possibly on this table.
1840s pie safe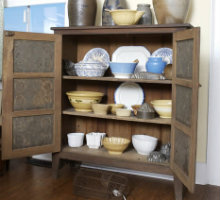 Poplar with pierced tin panels, 1840–1850
Cupboards of this type were used for food storage. The pierced tin panels allowed air circulation without letting rodents and large insects foul the foodstuffs.