Howe Center for Business Writing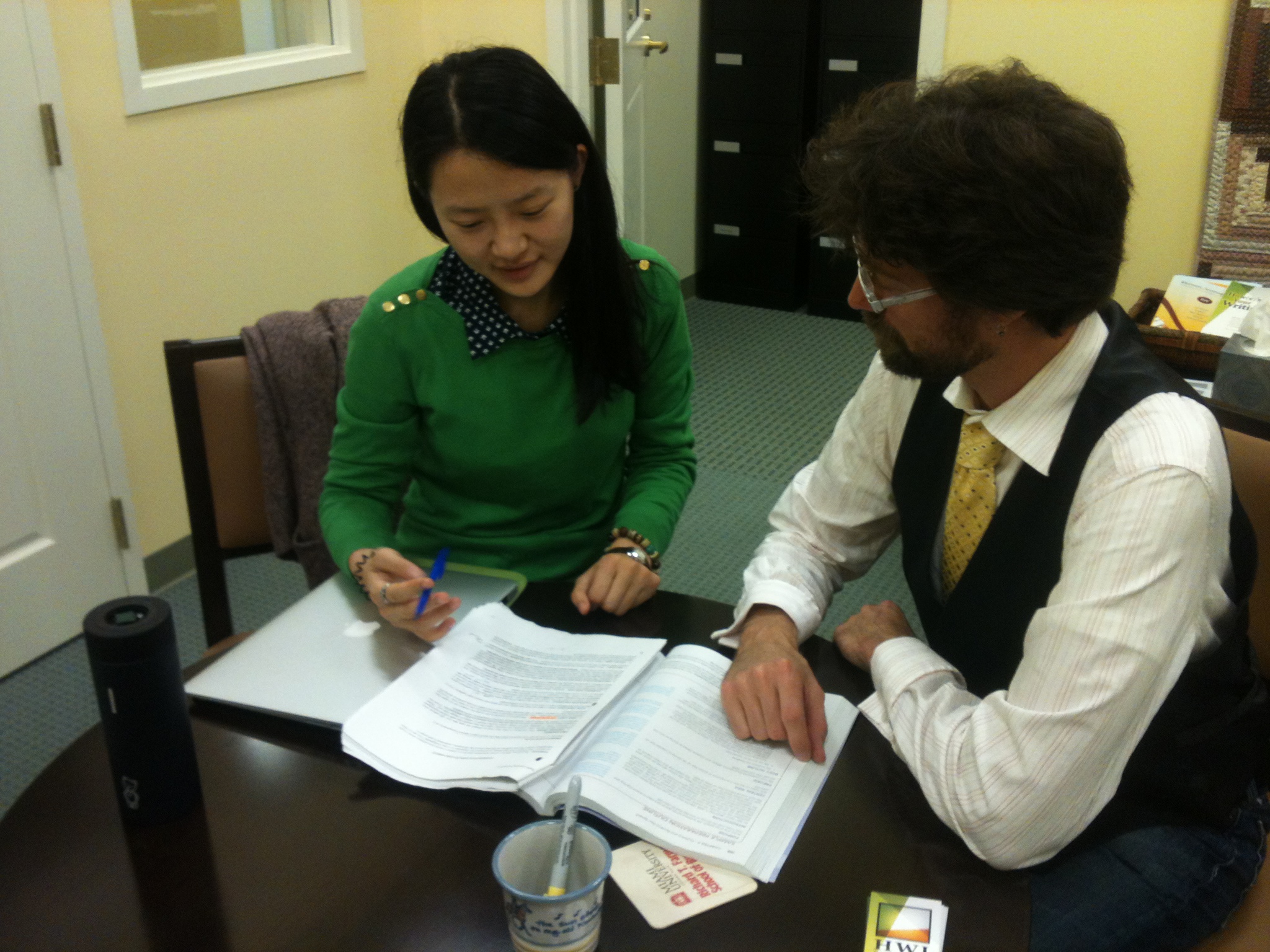 Founded in 1996 by Roger and Joyce Howe, the Howe Center for Business Writing (HCBW) is a collaborative learning space that provides writers the opportunities to explore, revise, develop, and reflect on their writing and themselves as writers.
The HCBW's mission is to support Farmer School of Business students and faculty with the teaching and learning of writing so as to promote professional and academic success and to prepare all graduates to be excellent writers.  We welcome all writers at the HCBW and strive to foster equity in our work with faculty and students.
The values shaping our mission are the recognition that:
Writing is powerful and has real effects in the world.
Writing is a process, and learning to write is a lifelong process.
Writing is multimodal and encompasses a variety of communicative activities, including print and digital genres, oral presentations, and data visualizations.
All writers have more to learn and benefit from conversation, consultation, and collaboration with others throughout their composing processes.
Every person brings linguistic, rhetorical, and cultural resources to their writing from their home language(s) and dialect(s), and we recognize that all English is English with an accent.
HCBW Services
Student Consultations: The HCBW is available for one-on-one or group consultations with business students. We assist students with a variety of projects, including FSB assignments, oral presentations, resumes and cover letters, or scholarship, internship, and graduate school applications. Consultations are at no-charge and students may use this service throughout their Miami career.
Student Workshops: The HCBW offers workshops on a variety of topics and is available to provide custom workshops for student organizations and business fraternities.
Faculty Consultations: The HCBW director and assistant directors are available to consult with faculty on a variety of issues, such as strategies for designing effective writing and presentation assignments (including team assignments) and approaches for evaluating student work.
Faculty Workshops: The HCBW offers several workshops per year on a variety of topics.