Trademarks and Licensing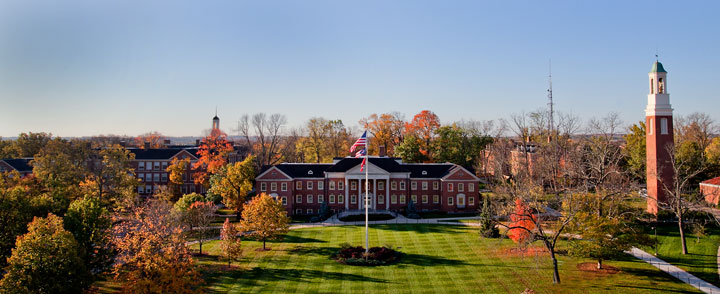 Miami University, established in 1809 in Oxford, Ohio, is nationally recognized as one of the most outstanding undergraduate institutions. With a student body of 16,000, Miami effectively combines a wide range of strong academic programs with the personal attention ordinarily found only at much smaller institutions. A NCAA Division I school and member of the Mid-American Conference (MAC), the RedHawks consist of 19 teams and participate in the Football Bowl Subdivision.
Over the years, the symbols, icons, traditions and trademarks have come to represent the passion of Miami University alumni, fans, students and student athletes. In the late 1990's the University Trademark & Licensing Office was established to ensure that these marks and images are used properly.
The primary roles of the Miami University Trademark & Licensing Office are:
Protect the trademarks, service marks, logos, symbols and indicia that belong to the university and that are associated with the values and traditions of Miami.
Promote the university in a consistent manner by only allowing uses by officially licensed vendors and on quality products
Create revenues to fund student scholarships
Miami's Trademark & Licensing Office is housed in the Department of Communications & Marketing.