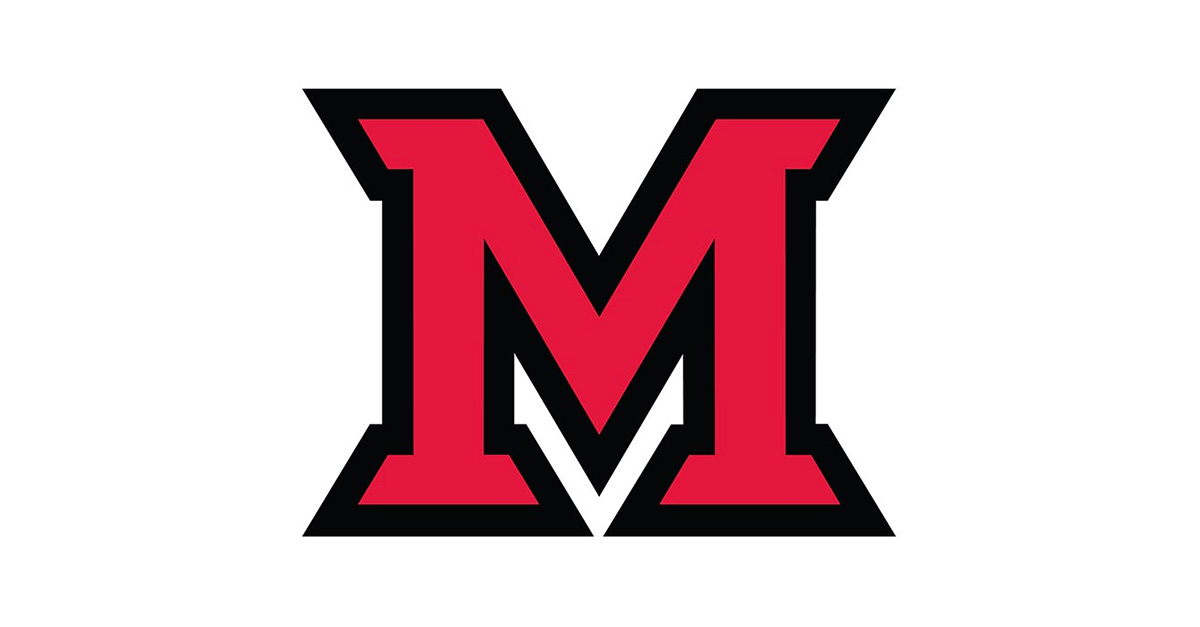 May 29, 2014
Andrew Casper receives NEH funding for his research on the Shroud of Turin as art, icon and relic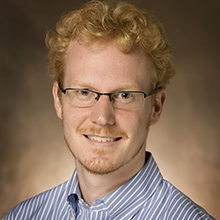 Andrew Casper, assistant professor of art (photo by Scott Kissell)
Andrew Casper, assistant professor of art at Miami University, has been awarded two grants for his research on the 16th- and 17th-century artistic conception of the Shroud of Turin.
Casper — a specialist of Renaissance and Baroque art of southern Europe — received a Franklin Research Grant from the American Philosophical Society (APS) and a National Endowment for the Humanities (NEH) Summer Stipend.
The NEH summer stipend will support Casper's continuous full-time research this summer on his book project, "Shroud of Turin as Art, Icon and Relic in Early Modern Italy." His research looks at how early-modern devotional manuals draw from contemporary art theory to portray the Shroud's imprint of Christ's body as a divine work of art.
The APS research grant will fund his travel and related expenses to conduct research in Italy accessing key documents and period texts in the northern city of Turin, where the Shroud has been kept since 1578.

Detail of the Shroud of Turin, showing the image of what is believed by many to be Christ's head (image from holyfaceofmanoppello.com).
The Shroud of Turin as Art, Icon and Relic 
The Shroud of Turin is a 14-foot linen sheet that displays life-size imprints of the front and back of what many believe is Jesus Christ's body. Believers since the medieval period have revered it as the very burial cloth that wrapped his crucified corpse and still today regard the traces of blood preserved on it as authentic physical remains, said Casper.
The Shroud's first public exhibition after its transfer to the city of Turin in 1578 initiated the period of its most heightened and unprecedented devotional enthusiasm, lasting through the following century. Its emerging preeminence catalyzed the mass production of dozens of devotional manuals and graphic reproductions for the purpose of perpetuating its cult following.
No historical study has yet utilized these sources to explore the Shroud's prominence at this time, according to Casper.
His research will show how these texts and engravings reveal "hitherto unexplored intersections of theology and art theory in portraying, verbally and pictorially, the Shroud as an artistic image, though one divinely crafted out of Christ's blood."
Casper's examination of the Shroud of Turin will culminate in a book "that fundamentally alters our understanding of one of the most notorious religious artifacts in existence," he said.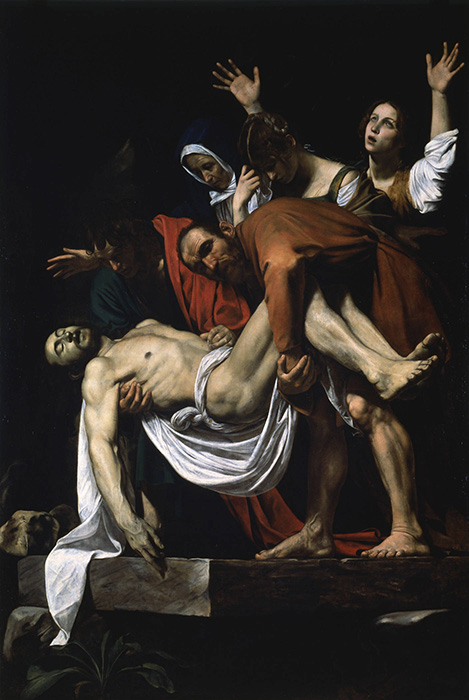 Caravaggio's "The Entombment of Christ" evokes the Shroud of Turin (1602-1603; image from Musei Vaticani, Vatican City).
He is the author of numerous essays and articles on 16th-century icons and the religious paintings from El Greco's Italian period.
He recently published Art and the Religious Image in El Greco's Italy (2014), the first book-length examination of the early career of El Greco, one of the early modern period's most notoriously misunderstood figures. Casper uses El Greco's early paintings to advance new ideas concerning the conception of religious imagery after the Council of Trent (1545-1563). 
Casper also received a grant from Miami's office of international education's Philip and Elaina Hampton Fund for Faculty International Initiatives for his research on the Shroud of Turin.
In the last five competitions the NEH Summer Stipends program received an average of 960 applications per year. The program made an average of 80 awards per year, for a funding ratio of eight percent.
Casper received his doctorate from the University of Pennsylvania in 2007. He joined Miami as visiting assistant professor in 2007 and became assistant professor of art in 2009.