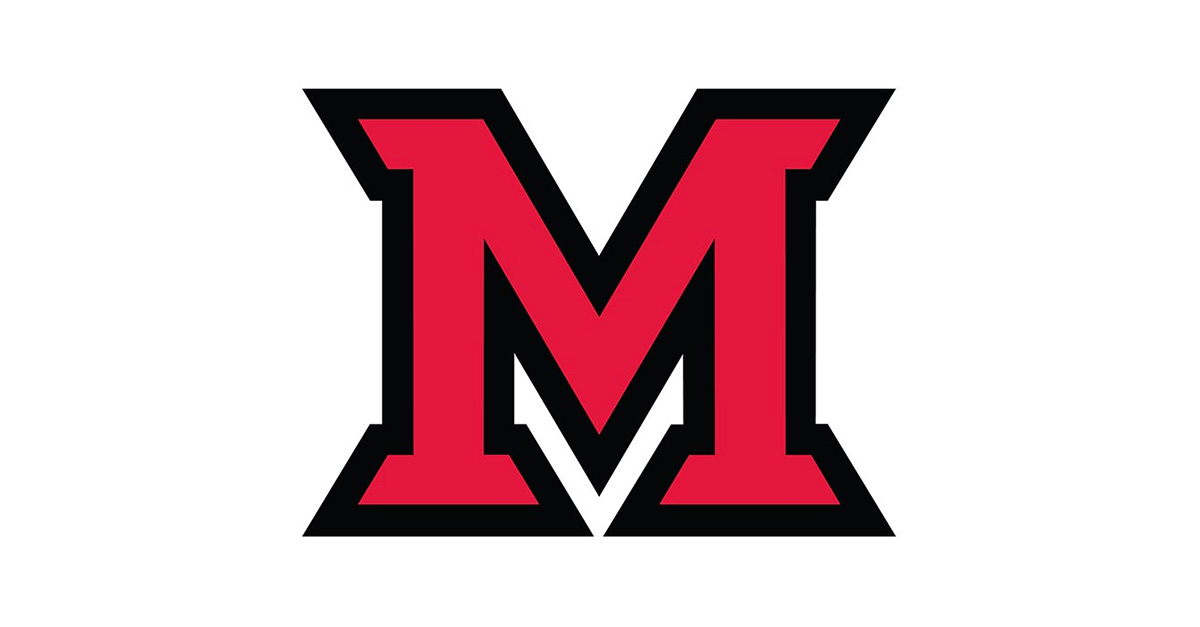 May 28, 2015
Newest sculpture at Miami is a gift from China: It symbolizes prosperity, good fortune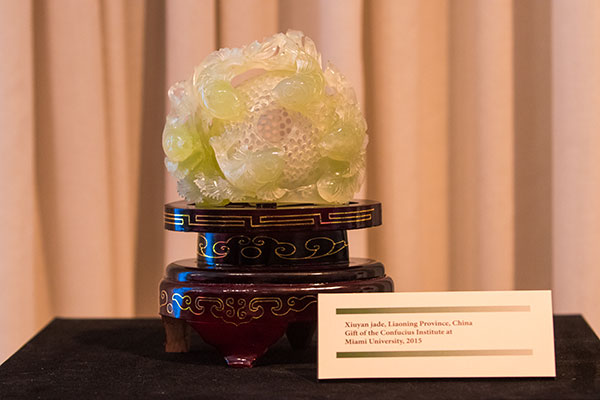 Chinese sculpture made from Xiuyan Jade is housed at the Miami University Art Museum.

Click image to view larger version.
Carved from a translucent celadon-green stone, the newest sculpture at the Miami University Art Museum is a special gift from China.
The sculpture depicts a school of fish swimming around the opening of a basket trap and symbolizes the Chinese idea of prosperity and good fortune (吉祥如意jixiang ruyi).
The stone, called Xiuyan Jade, is mined in Liaoning Province, China, home to Miami's Zhao Chen, director of the Confucius Institute. She presented the artwork along with visiting guest lecturer Guanglin Tian.
Tian is a professor at Liaoning Normal University in Dalian, Liaoning Province, and visited Miami this spring. His topic, "The Jade Dragons of Hongshan," explored the origins of the dragon in Chinese art and culture.