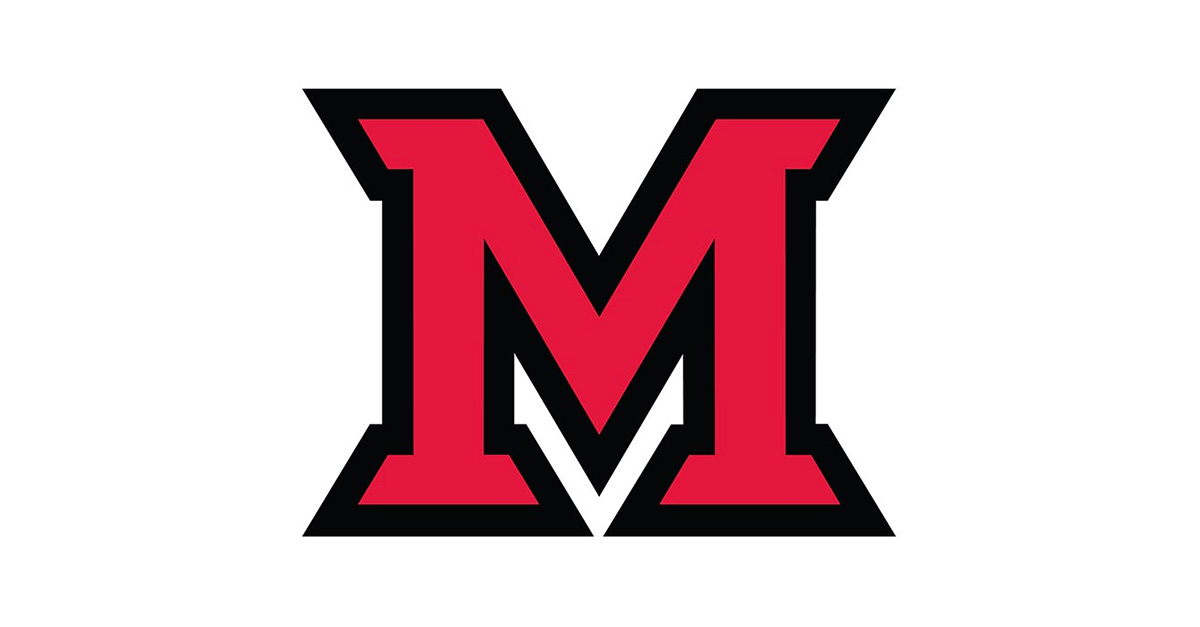 Feb 19, 2016
Engineering student Sarah Chapman discovers the Disney magic
By Ritter Hoy, news and communications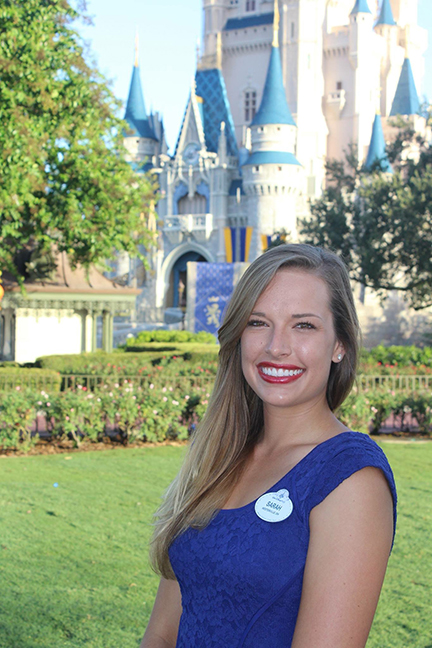 Senior mechanical engineering major Sarah Chapman was selected for a Disney Professional Internship in 2014-2015.
Sarah Chapman's resume reads like a seasoned engineer's, and she hasn't even finished college.
Since starting at Miami, the mechanical engineering major and entrepreneurship minor from Westerville joined the engineering honor fraternity Tau Beta Pi, worked as a resident assistant, tutored her peers, served as a teaching assistant and been elected vice president of the university's mechanical and manufacturing student advisory council.
As a sophomore, Chapman was president of the Project High Flight creativity team and says her work with Bob Setlock, assistant chair of mechanical and manufacturing engineering, has had the biggest impact on her success.
"He's been my mentor," said Chapman. "He fueled my excitement for engineering."
That excitement for engineering got her cast in the Disney College Program the same year. She used the opportunity to network, and when she applied for a coveted role in the prestigious professional internship program, she was hired.
"It is an outstanding accomplishment for an engineering student to be selected into the Disney Professional Internship role," said Debbie Coleman, clinical faculty and chief adviser in the marketing department at Miami's Farmer School of Business. "Disney is highly selective, and competition is intense."
Chapman put her classes on hold and spent the entire 2014-2015 academic year working as a mechanical engineering intern at Walt Disney World's Magic Kingdom theme park.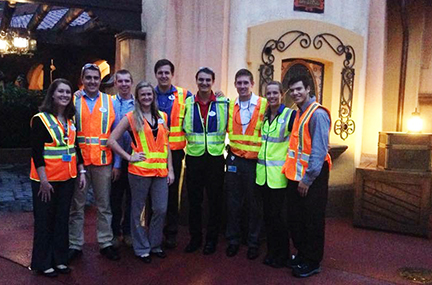 Sarah Chapman (second from right) worked on process improvement and fixing attractions during her Disney internship. 
"I fixed attractions, designed different things and worked on process improvement," said Chapman.
After her internship ended in May, Disney's facility asset management asked Chapman to serve on the fall protection safety team to design ride motion controls and fall protection systems.
"Because Disney is so old (built in 1971), OSHA standards have changed," said Chapman. "All the attractions must be updated so they're in compliance."
She came back to campus for her senior year, after all of her friends had graduated and decided to work as a resident adviser. She interned on Capitol Hill during winter term in U.S. Rep. Pat Tiberi's office.
Now in the final weeks before commencement, Chapman is working with her fraternity on Engineers Week 2016 (Feb. 21-27), sponsored by the College of Engineering and Computing.
Founded in 1951 by the National Society of Professional Engineers, Engineers Week is celebrated every year around President George Washington's birthday. Its focus is to increase understanding of - and interest in - engineering and technology careers.

"The week is dedicated to ensuring a dedicated and well-educated future engineering workforce," said Clark Kelly, the college's senior director of external relations and communications.
Chapman is a good example of the future of engineering.
Cast members on Disney's engineering team have to be diligent and exceptional, and Coleman said that Chapman is no exception.
"Sarah brought some pixie dust back to campus and inspired Miami's Disney College Program. She has created exceptional success for her personal pathway, and her efforts have encouraged, coached and assisted dozens of other Miami students," Coleman said.