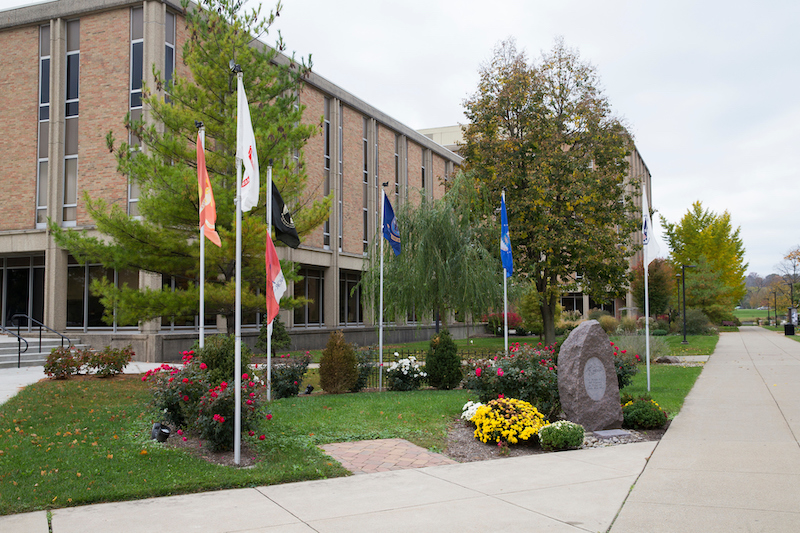 Nov 04, 2019
Menard Family Center for Democracy to promote civic engagement and discourse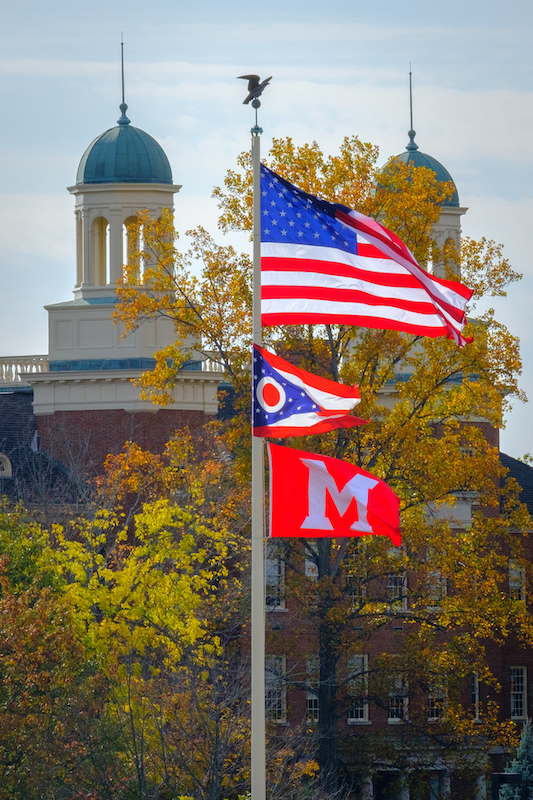 Harrison Hall, Oxford campus. The new center will be housed jointly in Oxford and at the Regionals.
Beginning in spring 2020, the new Menard Family Center for Democracy at Miami University will lead an expanded effort to develop the civic leadership of its students.

Housed jointly in Miami's College of Arts and Science and College of Liberal Arts and Applied Science, the center will create and support a year-round slate of student programs at Miami's three Ohio campuses and beyond.

New learning opportunities – including on-campus talks, leadership training programs, dialogues with civic leaders and "hands-on," immersive workshops – will expand opportunities for students to enhance civic knowledge and their practical ability to work effectively as leaders within their local communities. These programs will complement and strengthen existing programs like the popular JANUS Forum which began in 2013, attracts thousands of students, and engages notable intellectuals on issues like inequality, the opioid crisis, and the role of government.

Faculty from several academic disciplines will collaborate on scholarly research, experiential learning programs and curricular development aimed at enhancing public understanding of the institutions, ideas and practices that invigorate civic life, especially constructive dialogue that fosters mutual understanding.

"Preparing our students for effective citizenship is at the heart of Miami University's mission as a public institution committed to the public good," said John Forren, the inaugural executive director of the Menard Family Center and the chair of Miami's department of justice and community studies. "In a healthy and diverse democracy, it is absolutely essential that citizens – even those holding widely differing political views – are able to listen respectfully to one another and collaborate in identifying and addressing common problems. With the Menard Family Center for Democracy, Miami will contribute to the strengthening of democracy by empowering citizens."

"Miami University's innovative approach to programming offers students the chance to engage on topics they're passionate about through discourse with each other and firsthand experience with community organizations," said the Menard family, owners of Menards, a Midwestern chain of home improvement stores. "We're proud to support Miami scholars and the impact their work has on communities across the Midwest."

Faculty affiliated with the center will teach innovative civics-related curriculum across the university and develop partnerships with K-12 schools, local nonprofits and other community organizations to promote civic knowledge and dialogue.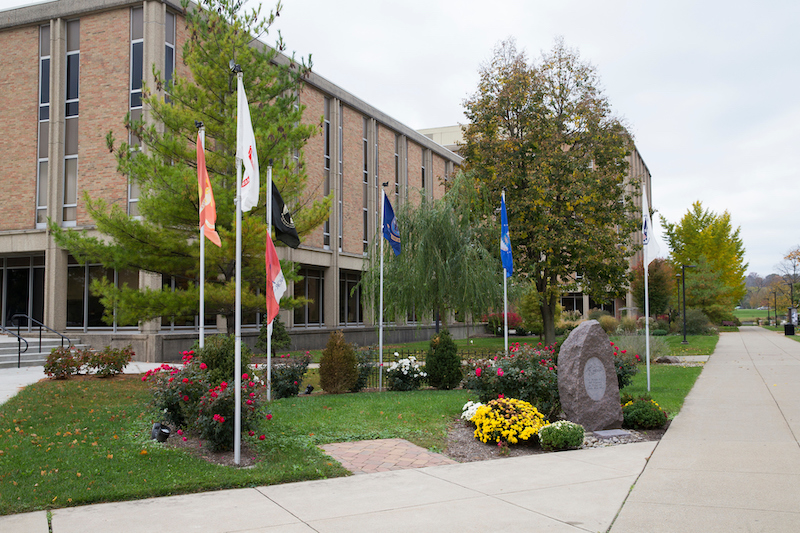 Hamilton campus. The new center will be housed jointly in Oxford and at the Regionals.
"The collaboration of faculty from the Regionals and Oxford campuses will strengthen our outreach topically and geographically," said Cathy Bishop-Clark, associate provost and dean of the College of Liberal Arts and Applied Science. "I thank the faculty who worked to secure this grant."

"We are grateful for these new resources for teaching and research on issues at the heart of democratic engagement and citizenship — issues as important now as ever," said Bryan Marshall, professor and chair of political science.

"This investment in Miami's faculty and students also allows us to create a broader infrastructure to support transdisciplinary teaching and research on our experiment in self-government," said College of Arts and Science Associate Dean Patrick J. Haney, also a professor of political science. "Building on the preexisting efforts of the department of justice and community studies at the Regionals, as well as efforts in Oxford like the JANUS Forum and the Darrell West Lecture in American Politics, the center will help Miami lead national conversations about democracy."

The Menard Family Center's mission, developed by a team of Miami faculty, is "to create and support direct community-focused programming, engaged teaching, and applied research that promotes democratic theory and practice, enhances our understanding of America's 'civic health' and builds the capacity of citizens and communities to collaborate in solving problems across philosophical, political and social lines."

The center is made possible through $2.95 million in grants from the Menard family and the Charles Koch Foundation.

"We are excited to join with the Menard family in supporting Miami scholars," said Ryan Stowers, Charles Koch Foundation executive director. "The university's new center expands opportunities for students to engage issues related to equal rights, civil society, and other aspects of a liberal democracy while developing the skills needed to work across differences to solve problems."

The foundation supports students and scholars addressing topics including free expression, criminal justice reform, and other critical issues at 350 U.S. colleges and universities across the country, including 12 schools in Ohio.
The Menard family has shared a letter to Miami about the gift and its mission.