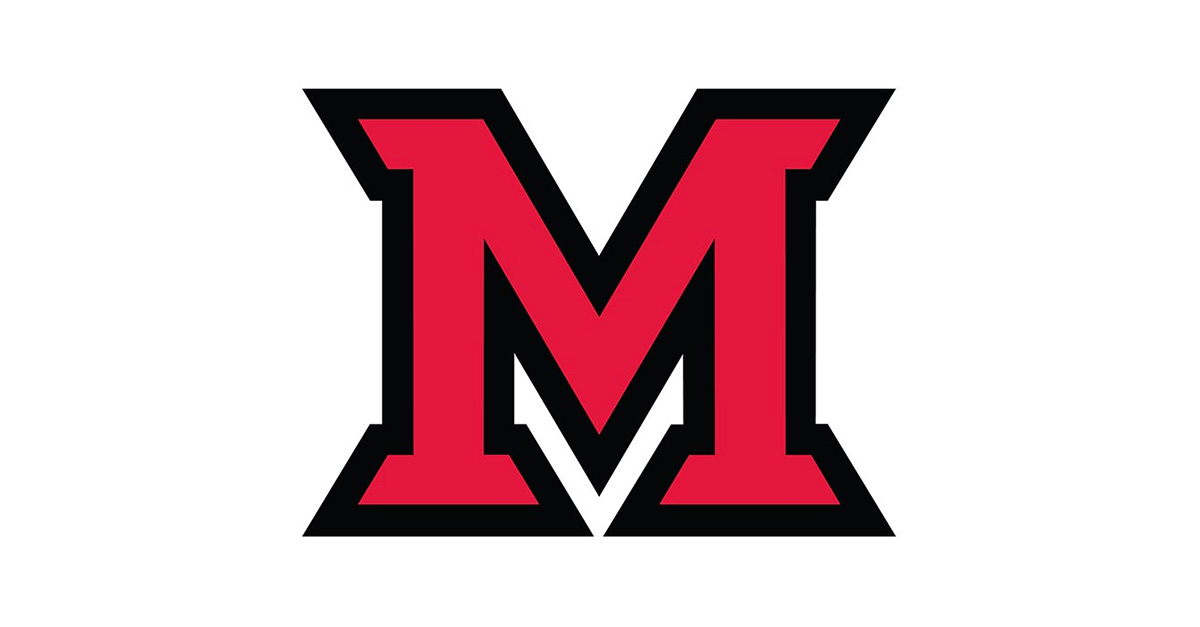 Apr 25, 2014
Two Miami students receive NSF Graduate Research Fellowships
Written by Susan Meikle, university news and communications, meiklesb@MiamiOH.edu.
Miami University students Courtney Clark-Hachtel (Miami '12), a second-year doctoral student in biology, and senior James Tong Morton have been awarded fellowships from the National Science Foundation's (NSF) Graduate Research Fellowship Program (GRFP).
They are two of 2,000 students nationwide, out of 14,000 who applied, to receive the award that recognizes and supports outstanding graduate students who are pursuing research-based master's and doctoral degrees in science, technology, engineering and mathematics.
Emily Lloyd, a graduate student in psychology, received an Honorable Mention.
The Graduate Research Fellowship Program offers three years of support with a $32,000 annual stipend and a $12,000 cost-of-education allowance.

Courtney Clark-Hachtel, second year doctoral student in biology (photo by Jeff Sabo).
Courtney Clark-Hachtel – Evolutionary Biology
Clark-Hachtel, from Eaton, is conducting research with adviser Yoshi Tomoyasu, assistant professor of biology. Tomoyasu has mentored her since 2009 — her first year at Miami as an undergraduate science education major.
Her project is focused on determining the evolutionary origin of the insect wing.
"Despite the fact that insect wings are always used as an example of morphological novelty in general biology textbooks, the origin of insect wings remains a mystery and is regarded as one of the greatest conundrums in biology," Clark-Hachtel said. 
"We recently discovered that there are two wing serial homologs (tissues that share common ancestry with wings) on the wingless first thoracic segment (T1) of the red flour beetle, Tribolium castaneum. Intriguingly, these two T1 wing homologs can be related to two previously proposed wing origins, providing evidence for a dual origin of insect wing."
The dual origin model combines the two previously proposed wing origin hypotheses into one hypothesis, optimizing the pros of each and reducing the cons.
Her project will further test the dual wing origin hypothesis through the identification of wing serial homologs of another insect, the German cockroach, and through further decoding the developmental and evolutionary origin of the wing homologs previously identified in Tribolium.
"Courtney's project tackles a very classic (yet unsolved) question in biology; where did the insect wing come from? Our evolutionary developmental biology approach might finally be able to unveil the origin of this intriguing structure," Tomoyasu said.
Clark-Hachtel's project also includes the development of an educational tool for undergraduates – the creation of a website/database for collecting all genetic data available for Tribolium.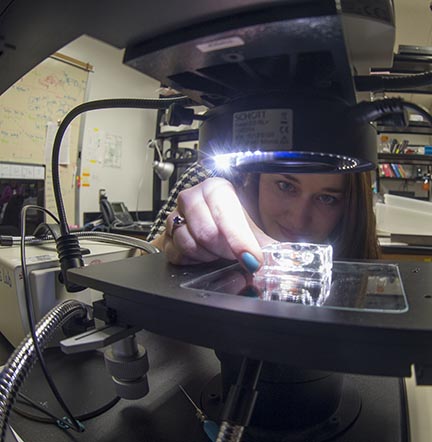 Clark-Hachtel is researching the evolutionary origin of the insect wing (photo by Jeff Sabo).
"The ease of genetic techniques in this beetle makes it an ideal tool to promote undergraduate involvement in research and enhance their learning," Clark-Hachtel said. 
As an undergraduate, Clark-Hachtel's research with Tomoyasu was supported by an Undergraduate Research Award and an Undergraduate Summer Scholar award, through the office for the advancement of scholarship and research (OARS). 
By her senior year she realized she really enjoyed doing research and decided to pursue graduate school instead of becoming a secondary education teacher. She was accepted to the biology department's M.S.-bypass-to-Ph.D. program, where she is now in her second year of the doctoral program.
As someone who "hated bugs" before working with Tomoyasu, Clark-Hachtel now has her own insect collection.
"With her enthusiasm and dedication to her project, I am certain that Courtney's next three years under the support of NSF-GRFP will be full of surprise and excitement," Tomoyasu said.
James Morton  - Computational Biology and Bioinformatics
Morton, from Oxford, is a senior quadruple major in computer science, electrical engineering, engineering physics and mathematics/statistics and a minor in Chinese. He has been involved in research in the field of computational biology since his first semester at Miami.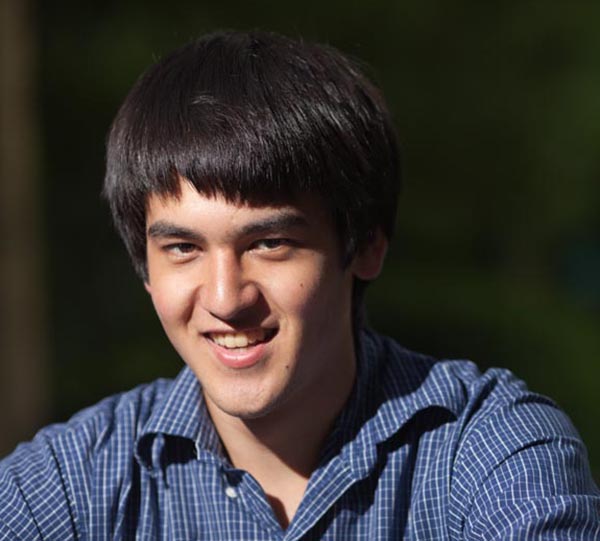 James Morton, senior quadruple major in computer science, electrical engineering, engineering physics and mathematics/statistics (photo courtesy of Morton).
He is currently working with mentor Iddo Friedberg, assistant professor of microbiology and computer science and software engineering.
"Jamie has been working in my lab on the problem of how bacteria communicate and attack each other and the organisms they infect. Some bacteria do that by producing a group of large molecules called bacteriocins," Friedberg said.
"He is developing a computational method to look at bacterial DNA and locate the genes that make bacteriocins, and help the genes that assemble and deliver the bacteriocins outside the bacterial cell."
Using a type of machine learning algorithm, Morton scanned through thousands of bacterial genomes. "We found many new promising candidates for bacteriocins and associated genes, and together with a collaborator at the University of Notre Dame, Shaun Lee, we are examining the experimental evidence for Jamie's predictions," Friedberg said.
Morton also conducted research last summer with computational biologist Benjamin Langmead at Johns Hopkins University. The focus of this research was to analyze a huge database of human RNA data to develop a software tool that will allow scientists to easily conduct their own studies of human genetics using publicly available data.
"Thoroughly analyzing differential gene expression has several computational challenges. Billions of bases of RNA sequencing data are required to analyze gene expression across an entire human genome," Morton said. "Using cloud computing technologies can help address these problems. I would like to develop a scalable software solution based on carefully crafted statistical models to address these challenges."
The development of this software will have many benefits for researchers. "Biologists and statisticians will be able to run large-scale experiments. It will enable researchers to gain a better understanding of gene expression and human genetics and facilitate experimental developments to better study genetically-linked diseases such as cancer, Alzheimer's disease and Parkinson's disease," Morton said.
Morton will continue his computational biology research through the doctoral program at the University of Colorado Boulder's BioFrontiers Institute, working with computational biologist Rob Knight (co-founder of the American Gut Project). 
At Miami, Morton has also worked with mentors John Karro, associate professor of computer science and software engineering, and Chun Liang, associate professor of biology, to develop bioinformatics software packages to help understand biological mechanisms linked with gene regulation and cancer. 
"Jamie is the best undergraduate I have ever worked with," Liang said. "He is passionate about science (bioinformatics) and extremely diligent."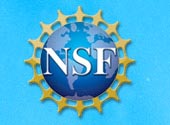 Morton was a 2013 Goldwater Scholar and a recipient of the 2012 Provost's Student Academic Achievement Award. 
He is a member of the university honors program, and he was a member of the Red Blade Autonomous Snowplow team that won first place in a national competition in January 2014. 
The NSF Graduate Research Fellowship Program (GRFP) is a critical part of NSF's overall strategy in developing the globally-engaged workforce necessary to ensure the nation's leadership in advancing science and engineering research and innovation.