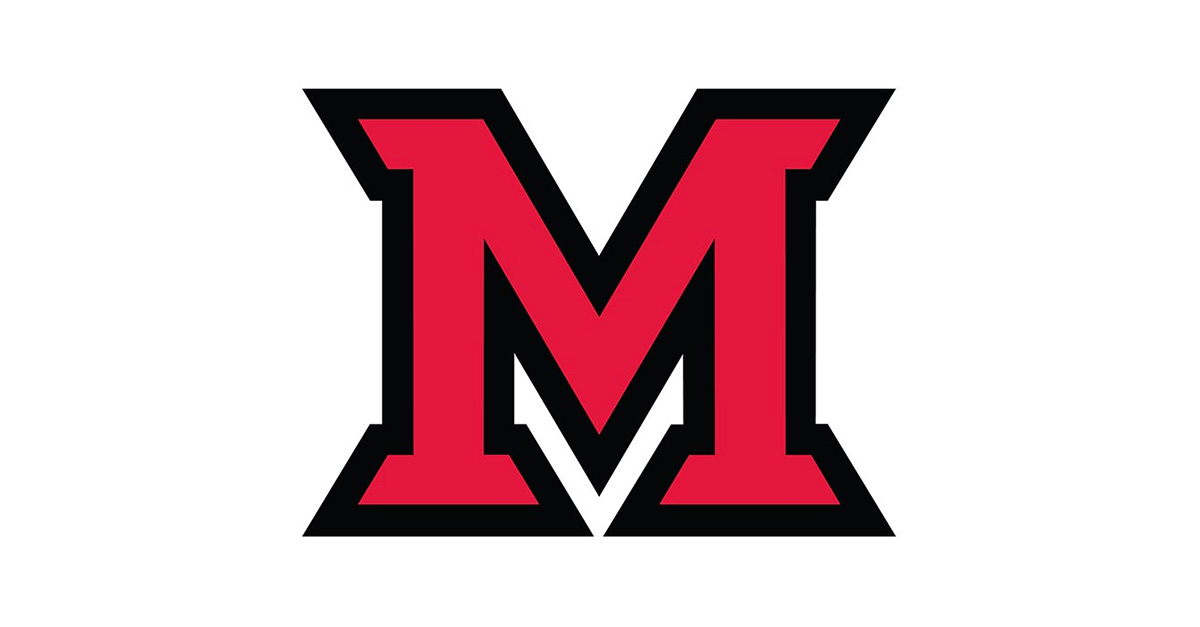 Apr 10, 2014
Undergraduate Research Forum April 16 celebrates 20 years and new office of undergraduate research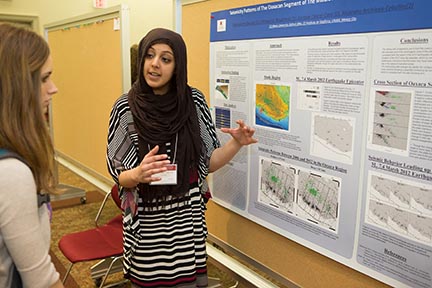 Noorulann Ghouse, senior geology major, presented her research on "Seismicity Patterns of The Oaxacan Segment of The Middle American Subduction Zone"  at the 2013 Undergraduate Research Forum. Her faculty mentor is Michael Brudzinski, associate professor of geology and environmental earth science. (photos by Scott Kissell).
The 20th annual Miami University Undergraduate Research Forum will be held Wednesday, April 16, in the Shriver Center. The forum showcases the creative and scholarly activities of undergraduates who engaged in research over the course of the academic year.
Oral presentations will be held throughout the day; refer to the Oral Presentation Schedule for times and locations of individual presentations.
Three poster sessions will be held in the multipurpose rooms:
Session A:  10–11:30 a.m.
Session B:  1:30–3 p.m.
Session C:  3–4:30 p.m.
Refer to the Poster Presentation List for individual student presentations.
All Miami students are invited to present at the annual forum. "The student research may have been carried out as part of a class, an independent study, a community project, Service-Learning project or a creative project," said Martha Weber, undergraduate research coordinator, office for the advancement of research and scholarship (OARS).

Zoebedeh Malakpa, senior psychology major, presented his research on "Investigating Student Anxiety within the Chemistry Laboratory" at last year's forum. His advisers are Stacey Lowery Bretz, professor of chemistry and biochemistry, and doctoral student Jana Jensen.
New office of research for undergraduates to open in August
"In addition to marking a milestone for the Undergraduate Research Forum, 2014 also marks the beginning of a new chapter in research for undergraduates at Miami. This August, a new office of research for undergraduates – the first office at Miami devoted solely to coordinating and progressing undergraduate research – will begin serving students," President David Hodge said.
"Physically located in King Library, the office and its staff will facilitate research activity across the university and market programs to current and prospective students."
More than 2,000 undergraduates work with professors on funded research each year, according to OARS.
The forum, free and open to the public, is sponsored by the Graduate School, OARS and the offices of the president and the provost.