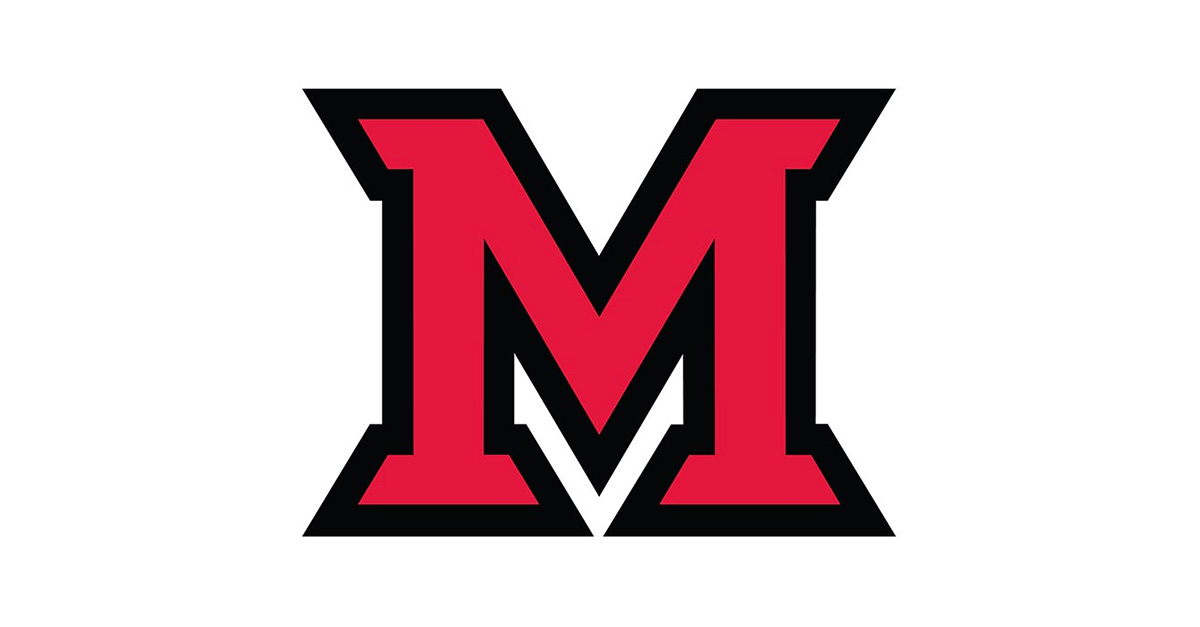 Apr 21, 2014
New outdoor paired recycling and trash stations springing up on campus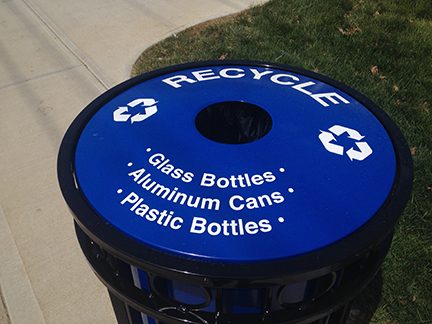 New outdoor recycling cans, recently installed on campus, can be used for plastic, glass and aluminum containers. Paper products must be brought to blue recycling bins indoors (photos by Agnes Calkins).
New blue outdoor recycling cans, paired with black trash cans, were installed last week around campus, in the continued effort to increase recycling at Miami.
Miami's Sustainability Commitments set the goal of recycling a majority of its waste stream by 2017 and ensuring "recycling should never be less convenient than throwing trash away."
Along with the  "All in One" recycling implemented last fall, the new outdoor recycling is one of the strategies targeted by the solid waste lean team to help meet the recycling goal.
The physical facilities department's buildings and grounds group, in collaboration with their sustainability office, have installed approximately 70 paired trash and recycling stations.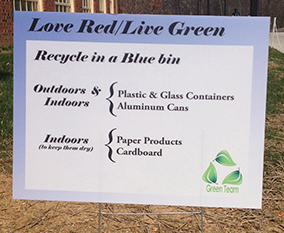 Signage placed near the stations encourage users to recycle plastic and glass containers and aluminum cans in the blue outdoor bins — paper products must be brought to blue recycling bins inside to keep them dry. Can and bottles can still be recycled in indoor blue bins, also.
"Trash cans previously located near building entrances are being removed to encourage people to bring that waste indoors where recycling is available," said Yvette Kline, director sustainability and energy conservation.
BCRTA buses are helping to spread the word by including the "Love Red - Live Green – Recycle Blue" motto as part of their scrolling message.