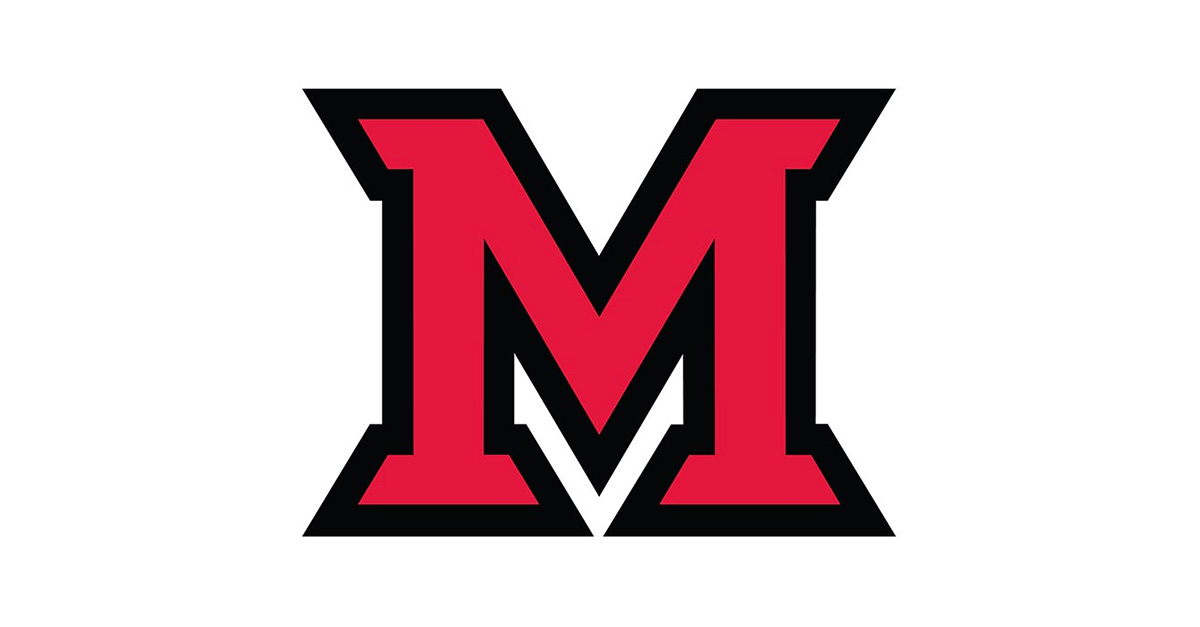 Jun 06, 2014
Computing + service program to help increase the number of women in electronics and computing
NSF grant supports project connecting computer science and engineering course work to community-based problems
Written by Susan Meikle, university news and communications, meiklesb@MiamiOH.edu.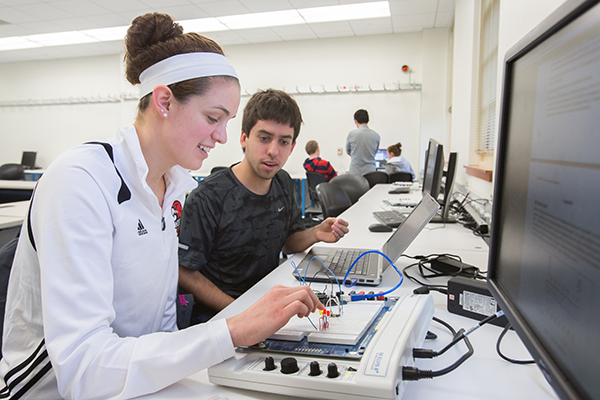 Miami students work in the Electrical and Computer Engineering 205 course lab (photo by Scott Kissell).
A new living learning community (LLC) at Miami University focused on service-learning in computing is expected to increase the number of women in computing majors. A $620,800 grant from the National Science Foundation (NSF) will provide funds for mentoring and more than $500,000 in scholarships for students who participate in the LLC, according to William "Bo" Brinkman, principal investigator for the project.
"Nationwide, the computing industry has a fairly toxic culture," said Brinkman, associate professor of computer science and software engineering at Miami "There is a self-reinforcing stereotype that it focuses on and rewards individual achievement and competition. We feel that it doesn't have to be this way."
Consider, Google recently (May 28) released data showing that women account for just 17 percent of its technical employees. Women made up 14 percent of computer science graduates nationwide in 2013 — down from 36 percent in 1984 (although up from 11.7 percent in 2011) — according to the Computing Research Association. 
Recent research on women's attitudes towards science, technology, engineering and math careers shows that a perceived lack of communal goals — working together and working in service of others — in STEM careers is one of the major contributors to low participation by women, according to Brinkman.  
He and his project co-investigators — Amanda Diekman, professor of psychology; James Kiper, chair and professor of computer science and software engineering; Peter Jamieson, assistant professor of electrical and computer engineering; and Donald Ucci, professor of electrical and computer engineering — are attempting to rectify this problem by doing a better job of recruiting women to computer science and electrical engineering majors.                   
Electronics and Computing Service Scholars Living Learning Community, for those "left out of current techie culture"
"By creating a living learning community focused around service-learning in computing we hope to foster a space that is safe and supportive for women, people of color, LGBTQ individuals and anyone else who has felt left out by the current techie culture," Brinkman said.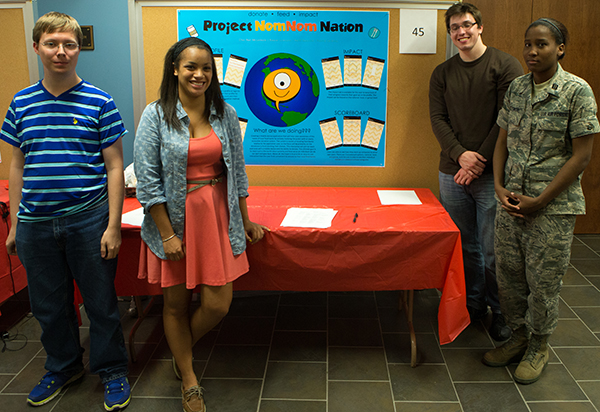 Creating an app to fight hunger in local communities: Students in a spring 2013 computer science and software engineering senior capstone course developed a prototype for the NomNom Nation app, which was conceived by Brett Bielinski (Miami '13) and four other students during Startup Weekend 2012. The app was launched into production by Bielinski May 1. The 2013 senior capstone students, left to right: Patrick Delaney, Raquel Gonzalez, Keith Batesole and CherRon McLemore.
Connecting computer science and engineering course work to local community-based problems increases the attractiveness of such courses to all students, the project directors say.
An example: Have students design a low-cost lightweight playground kit for elementary school students and simulate its strength characteristics before building a prototype. Or, have computer science majors develop an app to help working parents, especially those who must commute by bus, find child care centers with openings. 
The new program will offer a learning living community for two cohorts of 30 students each.
The Electronics and Computing Service Scholars LLC will draw from computer science, software engineering, computer engineering and electrical engineering majors. The first cohort of service scholars will be selected to start in fall 2015.
All students will receive valuable support services and curricular offerings, including tutoring, travel funds, cohort-based service-learning courses and service opportunities. About half will receive scholarships of up to $5,000 per year to reduce their need-based loans.
Service-computing program will be the first to provide evidence from a study targeting communal aspects of STEM
This project builds upon evidence that points to motivational, rather than ability-based, explanations for women's lower participation in STEM fields, Brinkman said.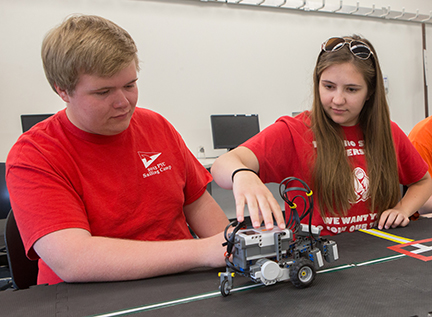 First-year students in a Computer Engineering 102 course (photo by Scott Kissell).
It will allow the project directors to trace both implementation and effects of increasing communal goals over time.
The design of the service-computing program will also allow the directors to delineate the benefits of collaboration (working with others) from altruism (helping others). To date, empirical research has not examined the differential impacts of these components of communal goals, according to Brinkman.
The result of these interventions will be to increase the number of well-educated and skilled workers in the computing professions.
With even moderate success, "We expect our results will strongly influence the design of computing programs across the nation, as they struggle to increase recruitment and retention of women," Brinkman said. 
For more information, contact Bo Brinkman at Bo.Brinkman@miamioh.edu.